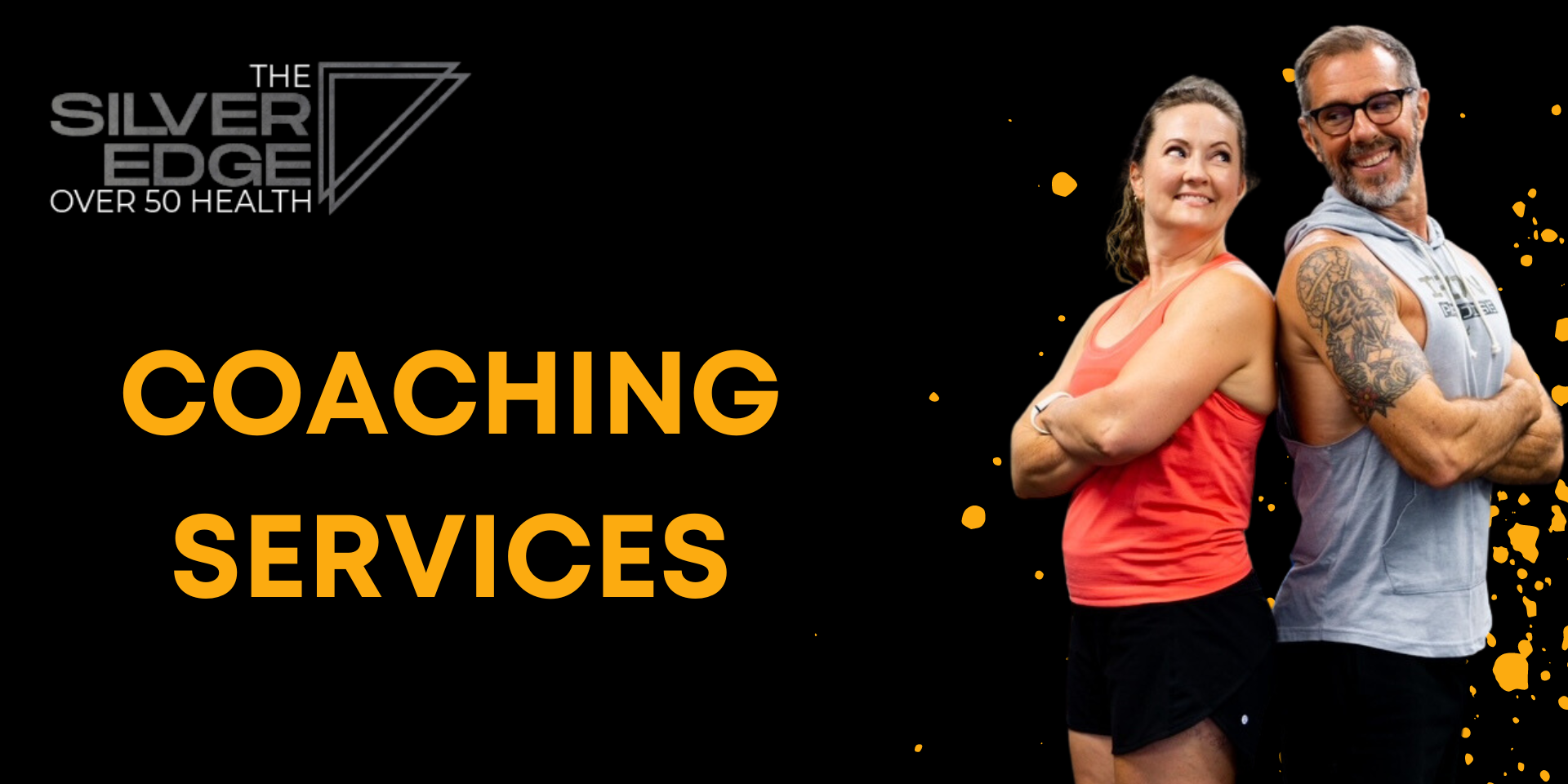 WARNING:  DIALING IN YOUR TRAINING AND NUTRITION CAN LEAD TO: IMPROVED BODY COMPOSITION, COMPLIMENTS FROM FAMILY/FRIENDS/STRANGERS, IMPROVED FLEXIBILITY AND MOBILITY, INCREASED STRENGTH, INCRESED ENERGY LEVELS, INCRESED BONE DENSITY, DECRESSED STRESS AND ANXIENTY, IMPROVED MOOD, STRONGER IMMUNE SYSTEM, IMPROVED SLEEP, INCREASED LIBIDO, INCREASED CONFIDENCE, LONGER LIFESPAN, VASTLY IMPROVED HEALTHSPAN, ABILITY TO ROCK LITTLE BLACK DRESS OR BIKINI (WOMEN), EAGER ANTICIPATION FOR OPPORTUNITIES TO TAKE OFF YOUR SHIRT (MEN), AND FEELINGS OF AWESOMENESS!
SELECT ONE OF THE PROGRAMS BELOW TO START YOUR JOURNEY TODAY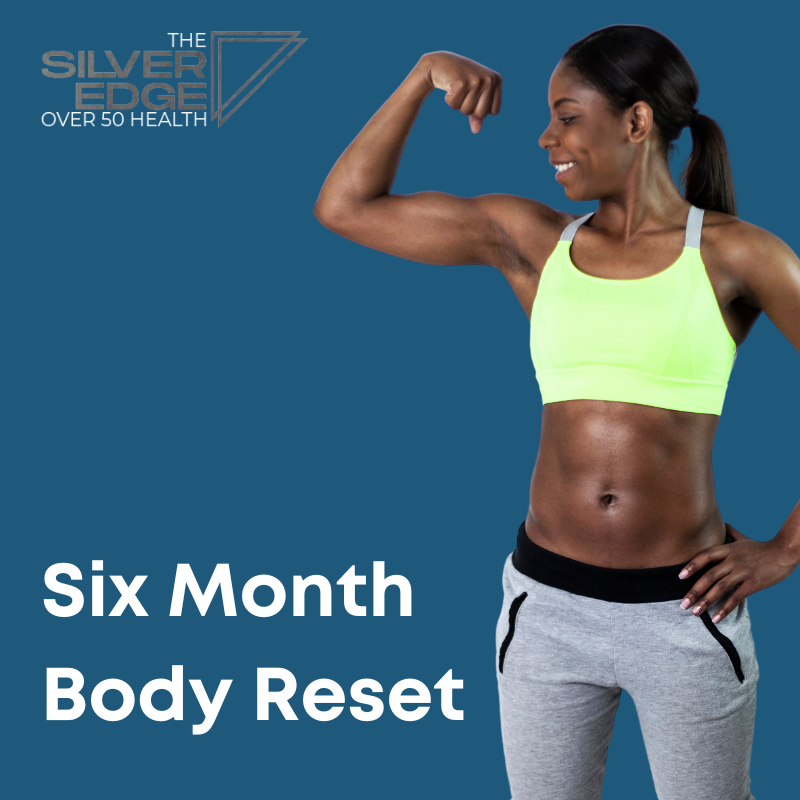 6 Month Body Reset
What does it take to look and feel your best over 50? With so many fad diets and gimmicky workout programs - and so much conflicting information - it's no wonder you struggle to obtain (and keep) a lean healthy body.
Here at the Silver Edge, we take a different approach to long-term sustainable weight loss. We believe in a holistic approach to obtaining your ideal body composition and maintaining it for the rest of your life.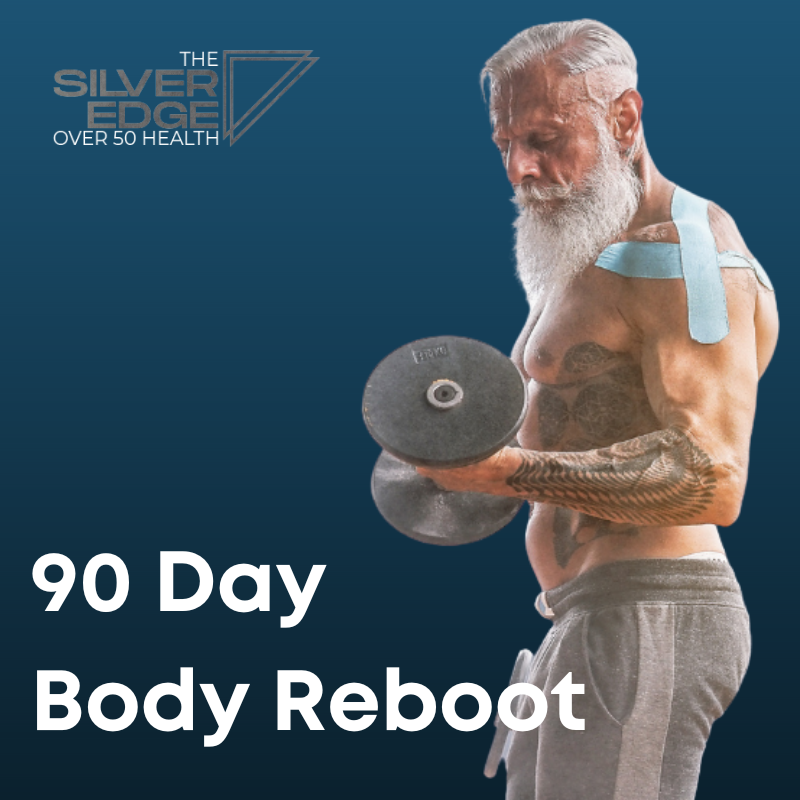 90 Day Body Reboot
Are you ready to look and feel your best – no matter your age?
If you're tired of the exercise and diet hamster wheel, of losing weight only to regain back a few months later, then this is the program for you.
This program is a condensed version of the 6 Month Body Reset Program. We believe in a holistic approach to obtaining your ideal body composition and maintaining it for the rest of your life.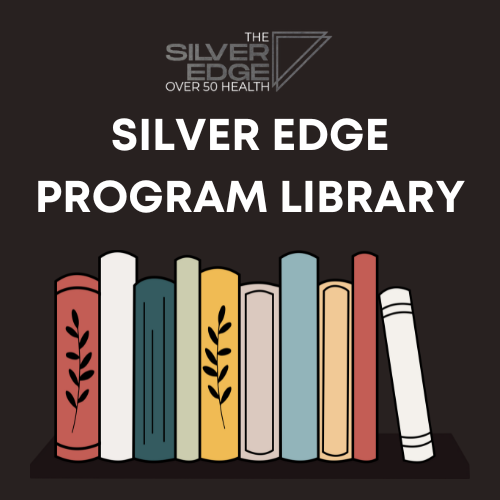 NEW!!! - SILVER EDGE PROGRAM LIBRARY
For just $20 per month, gain exclusive 12-month access to an entire world of age-appropriate workouts meticulously crafted for you. Whether your goal is burning fat, building muscle, or both, every step of your journey will be accompanied by professional guidance. Don't wait to become the healthiest, strongest, most empowered version of yourself.
Click the button below, choose your first workout, and begin your transformation with Silver Edge today!
If you don't need one-on-one personalized nutrition and exercise coaching but are looking for world-class exercise programs to help you lose fat, build muscle, and look and feel you're best – then check out these workout programs from MAPS Fitness. Each MAPS program comes with a complete phased workout schedule with video demonstration of all exercises. These programs are a fantastic inexpensive way to jumpstart your journey to your ideal body!
Do you have custom needs? Send me an email at coach@silveredgefitness.com and we'll start a conversation!