WARNING:  DIALING IN YOUR TRAINING AND NUTRITION CAN LEAD TO: IMPROVED BODY COMPOSITION, COMPLIMENTS FROM FAMILY/FRIENDS/STRANGERS, IMPROVED FLEXIBILITY AND MOBILITY, INCREASED STRENGTH, INCRESED ENERGY LEVELS, INCRESED BONE DENSITY, DECRESSED STRESS AND ANXIENTY, IMPROVED MOOD, STRONGER IMMUNE SYSTEM, IMPROVED SLEEP, INCREASED LIBIDO, INCREASED CONFIDENCE, LONGER LIFESPAN, VASTLY IMPROVED HEALTHSPAN, ABILITY TO ROCK LITTLE BLACK DRESS OR BIKINI (WOMEN), EAGER ANTICIPATION FOR OPPORTUNITIES TO TAKE OFF YOUR SHIRT (MEN), AND FEELINGS OF AWESOMENESS!
SELECT ONE OF THE PROGRAMS BELOW TO START YOUR JOURNEY TODAY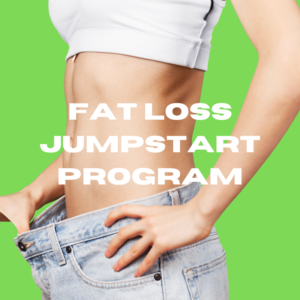 60 Day Fat Loss Jumpstart
Lose 10 Pounds in 8 weeks. Yes, there are plenty of programs and offers out there claiming to help you lose weight faster, but my guess is this isn't your first attempt at weight loss. And why is that? The problem is that most "diets" are focused on short term weight loss and are often difficult and unpleasant experiences. In this program you'll lose 10 pounds of fat, but more importantly you'll learn the tools to maintain your new weight for the rest of your life.
My guarantee – if you don't lose 10 pounds in 8 weeks, I'll continue working with you for free until you do.
Cost: $400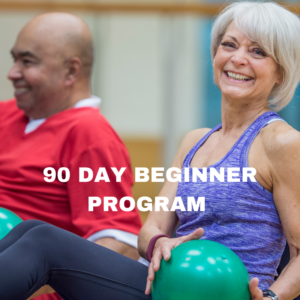 90 Day Beginner Program
This is the perfect starting place for those who have very little (or no) experience working out. This program is designed to increase strength and improve overall health, stability, and mobility - all you need is a pair of dumbbells (adjustable ones are preferable) and a physio-ball. In addition to exercise programming, you'll receive individualized nutrition coaching to ensure you reach your health and fitness goals.
My guarantee – if you're not 100% satisfied with your progress in the first 30 days, I'll refund your money no questions asked.
Cost: $600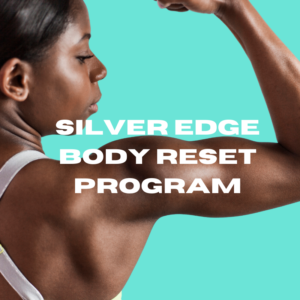 6 Month Body Reset Program
What does it take to look and feel your best over 50? That's the million-dollar question – isn't it? With so many fad diets and gimmicky workout programs, and so much conflicting information it's easy to see why people struggle to obtain – and keep – a healthy body. This six-month no-nonsense program is designed to "reset" your body and your mindset so that you can look and feel your best, for the rest of your life!
My guarantee - if you don't see results in the first 30 days, I'll give you a 100% refund.
Cost $1,200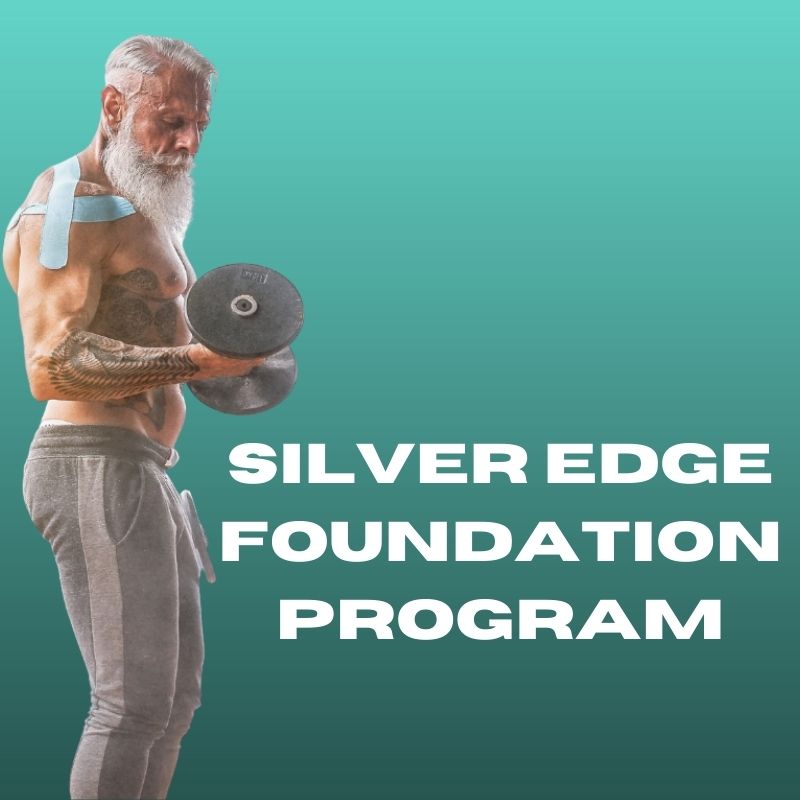 12 Month Foundation Program
What does it take to be in the best shape of your life over 50? A certain diet (vegetarian, keto, paleo, intermittent fasting, etc.)? Endless hours in the gym? Expensive supplements? Convoluted workout programing? Chances are you've tried some of these (or maybe all) but have yet to find long-term sustainable results.
I'm here to tell you that it's 100% possible to get into the best shape of your life – no matter your age!
Nutritional and exercise science are vastly complicated subjects, but your journey to your strongest, heathiest, most vital self shouldn't be. If you're ready to lose fat and gain muscle, look and feel your best, to enjoy pain free movement, to improve your overall quality of life and enjoy your second half to the fullest – know you're never too old and it's never too late to get into the best shape of your life!
My guarantee - if you don't see results in the first 30 days, I'll give you a 100% refund.
Cost: $2,100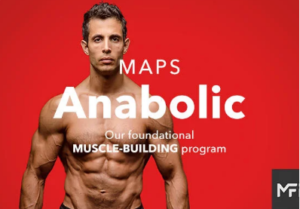 MAPS Anabolic is a full body weightlifting and muscle building program that requires 2-3 gym sessions per week with off day "trigger sessions". It is phased into 4 mini-cycles to make sure you see CONTINUAL progress. It is 12 week program from start to finish. This is a great place to start if you're ready to get into weight lifting and see plateau-free results!
Cost: $117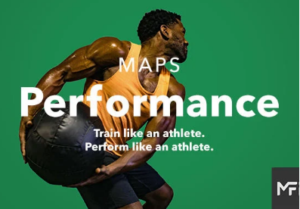 A perfect follow-on to MAPS Anabolic - MAPS Performance is a performance-based, four phase program that focuses on building on the Four Pillars of Performance to build a well put-together, symmetrical, powerful and functional body. Phase 1 focuses on RAW STRENGTH, Phase 2 focuses on REACTIVE STRENGTH, Phase 3 focuses on EXPLOSIVE STRENGTH, and Phase 4 focuses on STRENGTH DURABILITY. Each phase lasts 2-3 weeks with 3 foundational workouts per week and mobility sessions on your off days.
Cost: $147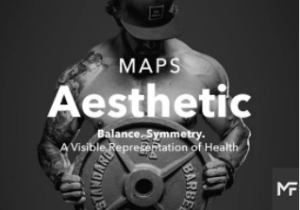 The prefect follow-on to MAPS Performance - MAPS Aesthetic is a program designed for a more experienced and committed lifter looking to improve their overall physique and aesthetics. It is a 3-phase full body weightlifting program that requires 5+ gym sessions per week including foundational days and "focus sessions" (lagging body parts). First phase focuses on STRENGTH, second phase SIZE, and third phase SHARPEN. It is 10 week program from start to finish designed to SCULPT your body.
Cost: $127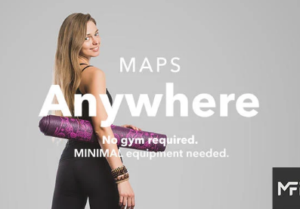 MAPS Anywhere is for people who prefer to workout at home, on the road, or literally anywhere away from a traditional gym. MAPS Anywhere is more effective than most gym based workout routines because of its expert programming and phasing. It is broken up into 2 phases, each lasting 2 weeks. Phase 1 focuses on STABILIZATION, encouraging mobile movement throughout the body. Phase 2 focuses on STRENGTH & MUSCLE GROWTH. This program requires 4+ workouts per week.
Cost: $97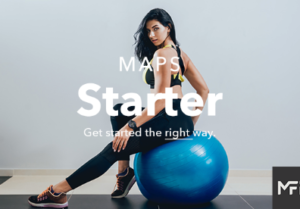 The PERFECT program for beginners - MAPS Starter was designed specifically for the beginner who has little to no experience with resistance training or who hasn't trained consistently for a few years. Designed to increase strength, build muscle and improve overall health, stability and mobility, it comes with a full workout breakdown that tells you exactly what to do for your workouts throughout an entire 9 week period. It also includes videos where we demonstrate each exercise in detail. All you need is a pair of dumbbells (adjustable ones are preferable) and a physioball.
Cost: $97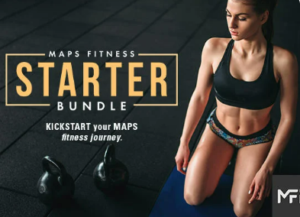 The MAPS Starter Bundle comes with MAPS Anabolic, MAPS Prime, the Intuitive Nutrition Guide, as well as  access to a private membership portal including detailed instructions on how to get started, workout blueprints, and demonstration videos. You have lifetime access. This program is perfect for anyone getting into weightlifting for the first time or if you simply just need better programming.
Cost: $160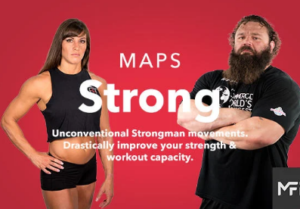 MAPS Strong is a program designed to increase total body strength by utilizing both conventional exercises and unconventional strongman movements. This is not a traditional program and will be different than what you are used to. With MAPS Strong, you will drastically improve your total workout capacity while staying mobile at the same time.
Cost: $137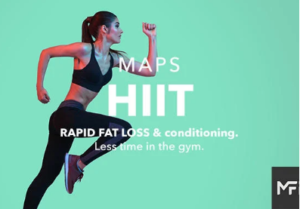 MAPS HIIT is designed for moderate to advanced lifters who want rapid fat loss and/or total fitness conditioning but who don't have a lot of time to spend in the gym. It is a 3-phase program that lasts for 6 weeks with each phase consisting of 2 weeks. The first phase focuses on barbell complexes (hard and challenging movements). Second phase focuses on dumbbell multi planar movements (joint mobility and strength). And the final phase focuses on bodyweight plyometrics. On top of that, we customize to levels of beginner, intermediate, or advanced.
Cost: $107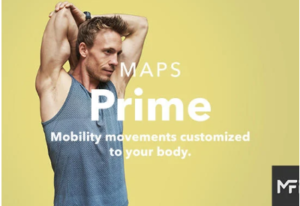 MAPS Prime is a program designed to noticeably amplify the benefits and results of your existing workouts through mobility training and exercises. It acts as your Pre/Intra/Post workout supplement by customizing mobility sessions to your own body and teaching you how to implement them into your current workout routine. Before you get started, you will be given 3 tests based off the PRIME COMPASS. The PRIME COMPASS drives your body into three zones - WALL TEST, WINDMILL TEST, and SQUAT TEST. Each zone consists of a simple/Fail test that will guide you on how to customize and use MAPS Prime for your greatest benefit. By "priming" your body, your results will be dramatically more noticeable.
Cost: $97
MAPS Prime Pro - improve function and overcome pain
Maps Split - hardcore body building
MAPS Suspension - full body suspension training
MAPS OCR - obstacle course racing programming
MAPS Sexy Athlete Bundle - build aesthetics and performance
MAPS No BS Six Pack - build impressive abs
MAPS Build Your Butt Bundle - grow your glutes
MAPS Bikini Bundle - year round bikini body
MAPS Extreme Fitness Bundle - for serious fitness enthusiasts
MAPS Shredded Summer Bundle - next level aesthetics
MAPS RGB Bundle - 9 months of exercise programming
MAPS Skinny Guy Bundle - muscle building for hard gainers
Do you have custom needs? Send me an email at coach@silveredgefitness.com and we'll start a conversation!