All of our partners represent the very highest quality products to help you achieve your healthy lifestyle goals. We only partner with brands that we know and personally use and love - and we know you'll love them too!
Coach Kevin

Energy Bits makes the purest algae available on the market. Chlorella and spirulina are two of the most nutrient-rich foods on the planet. They've both been consumed for centuries because of their amazing health benefits. You can improve your energy, focus, immune system, and so much more by incorporating these powerful superfoods into your daily routine. I take spirulina every morning for its antioxidants, Omega-3s, and the 40 vitamins and minerals to help improve my energy and focus. And I take their chlorella every evening for its super-high chlorophyl and vitamins and minerals to help with immune function, recovery, and gut health.
Save 20% off your order when you use the coupon code "silveredge" at checkout.

It is so hard to find truly organic and natural beauty products that don't contain harsh chemicals. Even "organic" or "natural" brands often sneak in these harmful chemicals. But Living Libations is here to change all that! Their line of pure and organic renegade beauty products will make you look and feel your best without any of the harsh and harmful ingredients. They have a full line of beauty products for men and women that not only leave you clean, radiant and smelling great, but all their products heal and nurture your skin's natural microbiome. I personally switched over exclusively to their products about five years ago, and they are an important part not just of my hygiene care, but of my whole-body wellness care.
Check out their full line soaps, shampoos, cleansers, oral care, deodorant, natural makeup, and so much more. Get 10% off your order when you use the coupon code "silveredge" at checkout.

MAPS programs are hands down the best online exercise programs on the planet. So, who are these programs best suited for? Well, if you're hitting the gym but not following a professional well thought out program – maybe you're just following something you saw online – then these programs are definitely for you. Maybe you're looking for expert guidance but you're not ready to shell out the money for a personal trainer or coach just yet, then these are programs are a great option.
There is a MAPS program for just about everybody- no matter what your goal is – from the complete newbie to the advanced athlete. If you're already familiar with lifting weights, check out MAPS Anabolic – this is their foundational muscle building 12-week program. If you're new to weightlifting, then definitely check out the MAPS Starter Program or the MAPS Starter Bundle.

Ned makes the world's best natural remedies – they make full spectrum CBD products for general health, stress management and sleep, as well as magnesium supplements for de-stressing and sleep support. They create effective natural remedies that serve as a holistic first line of defense against common ailments. Ned's mission is to help people feel and live better through pure, natural products and a deeper connection to the natural world.
Save 15% off your first order by using the coupon code "silveredge" at checkout.

Rogue Fitness is the leading manufacturer of strength and conditioning equipment, including barbells, power racks, sleds, apparel, and accessories. Founded in a garage in 2006, the company has grown to over 1400 team members globally. Rogue is the official equipment supplier of the CrossFit Games, USA Weightlifting, the Arnold Strongman Classic, and the World's Strongest Man competition.
Almost all of their equipment is made in the USA and you can be confident that when you purchase their equipment you'll have that equipment for the rest of your life!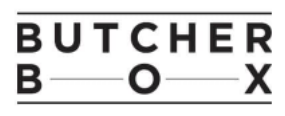 Butcher Box delivers delicious, high quality, humanely raised, 100% grass feed beef, heritage pork, and sustainably caught seafood right to your front door for a great price.  This is a monthly subscription service, and you have complete control over what you receive each month, and they run member specials each month that you can add to your box.
Right now they have a promotion where you'll receive two pounds of 100% grass fed and grass finished ground beef every month for free – for as long as you are a member!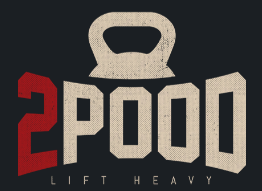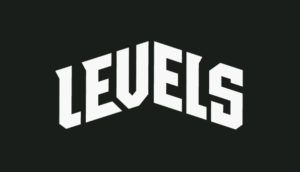 2Pood is the official weightlifting belt of USA Weightlifting, and not only do their belts help support lower back and core when lifting heavy, they literally have a belt for every type of lifter. Any size, any experience, and whether you like simple, flashy, or camo - 2Pood has you covered! They also have fantastic apparel - and I personally LOVE their gym backpack!
Use coupon code "silveredge" at checkout to save 10% off your order.
NOTHING FAKE. EVER. Levels has reimagined supplements with purposeful nutrition and minimal ingredients. You get all the good stuff without any of the junk found in so many supplements on the market today. No sugar, soy, gluten, artificial sweeteners, fillers, "natural flavorings" (code word for chemicals – if they were really "natural" they would list the actual ingredients), or proprietary blends. Their grass-fed whey protein is my daily go-to.
Use coupon code "TSE20" at checkout to save 20% off your first order.