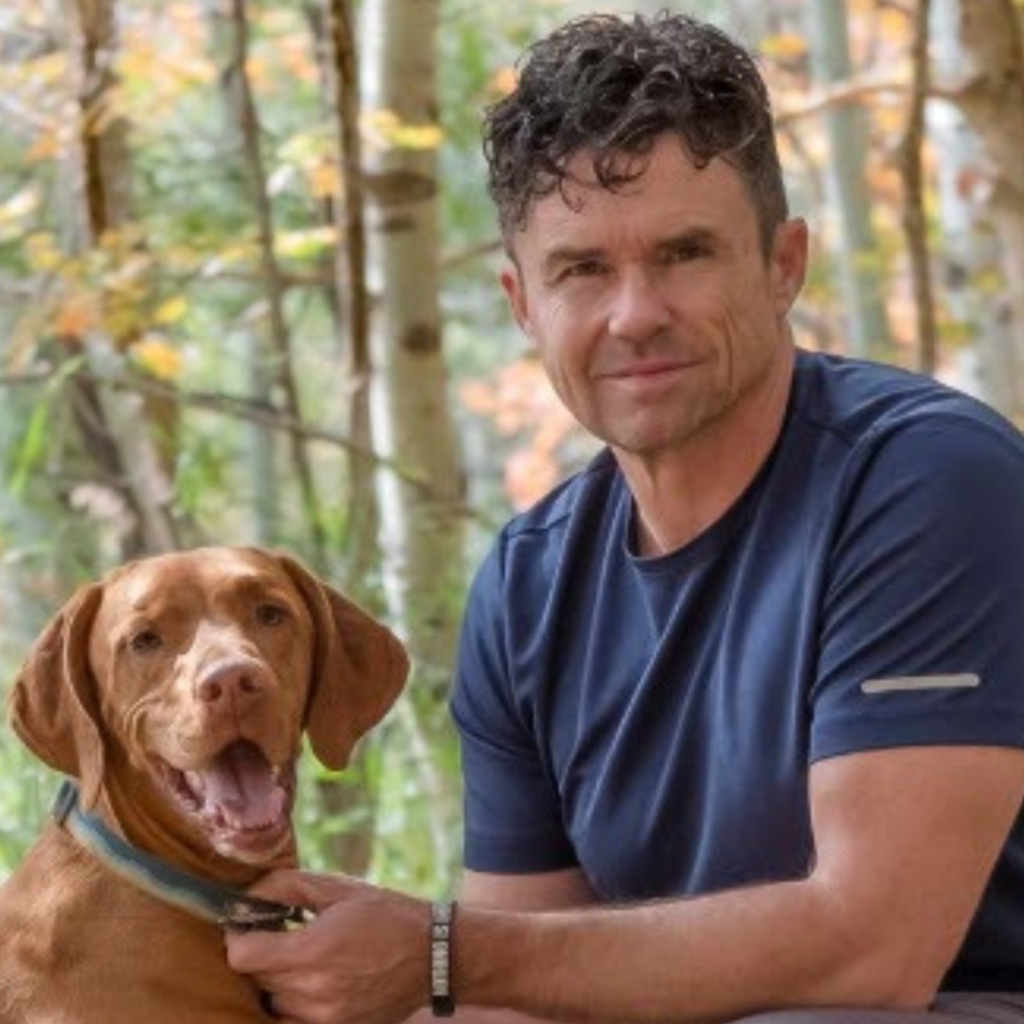 When today's guest initially reached out to me about potentially coming on this show, I have to admit I didn't have particularly high expectations. I knew he was a dog lover – side note, that makes him a great guy in my book – and I knew he had an amazing health transformation and had written a book about it.
But as you're about to hear, today's guest completely exceeded my expectations. When this guy says his dog saved his life and taught him transformational life lessons – he's not kidding. If you're someone who feels stuck, who suspects they may not be living up to their full potential, or if you're just a sucker for a great transformation story, stick around. Today's episode is going to inspire you think differently and to step into the healthiest version of yourself – physically, mentally, and emotionally.
My guest today is Jeff Goodrich. Jeff is the author of the new book "Dude and Duder, How my dog saved my life" Jeff has captivated readers with his unique insights and strategies for personal growth and empowerment.
Jeff's journey started in midlife and includes remarkable personal milestones, including; losing 70 pounds, completing several marathons and ultramarathons, and repairing his marriage of 30 plus years. These experiences have shaped his understanding of resilience, determination, and the power of personal transformation.
Join us today as Jeff shares not only his personal journey, but actionable tips we can all apply to help us step into the healthiest and best versions of ourselves as we age.
You can learn more and connect with Jeff here:
Website – https://dudeandduder.com
YouTube – https://www.youtube.com/channel/UC1UeT85By_O33vMuyiGSWCw
Instagram – @dudeandduder
Twitter – @dude_and_duder
Book – Dude and Duder: How My Dog Saved My Life – https://www.amazon.com/Dude-Duder-How-Saved-Life/dp/1955690561/
Eager to rewrite the narrative of your life and health? Visit the link below to see if our bespoke coaching services align with your vision:
https://calendly.com/thesilveredge/coaching-inquiry
Longing for more wisdom on health and wellness in your golden years? Dive into our exclusive Facebook group: