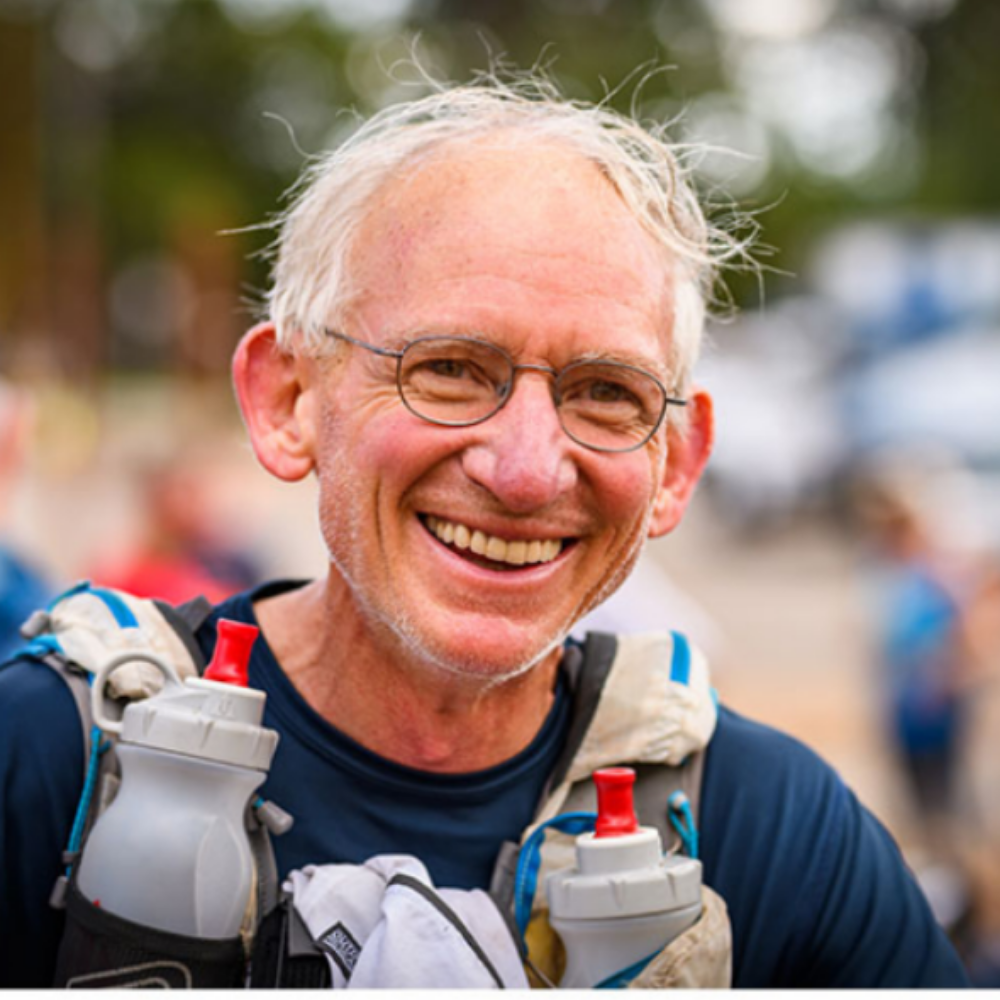 Imagine this. You're at the starting line of a race. It's early morning and you have the pre-race jitters, maybe you joke and talk nervously with the people next to you. Although it's August, it's chilly. You're in beautiful Mount St Helen's in the state of Washington, at an elevation of 8,366 feet. With only minutes to go you visualize the race course – you'll be running through the breath taking Cascade Mountains, over such varied terrain as the otherworldly lava fields of Volcanic Mount St. Helens (which erupted in 1980), long mountaintop ridge lines with stunning forest, mountain and lake views, deep old growth forests as green and thick as a rainforest, misty mountain tops, you'll wade through streams… oh, and you'll climb a total of 42,506 feet and descend 43,906 feet.
The starting gun goes off and you're finally on your way. This is it; this is why you put in all those training hours. You feel strong and confident, it feels good to be finally moving. You keep a moderate pace – going out too fast would have dire consequences, and you mentally review your race strategy over the next few days. Yep, days. You see, you're running the Bigfoot 200-mile race, and you'll need to beat the cutoff time of 105 hours (that's 4 days and 9 hours), which works out to about 51 miles a day over rugged terrain – that's the equivalent of 2 marathons every day for 4 days. You'll sleep only when you must, for as little time as possible – this is a race after all. As you settle into your pace, your nerves settle down, and you find your running groove… this is it, all the anticipation and the moment is finally here… you're actually doing this.
Oh, and one last thing… you're 73 years old.
My guest today is Gene Dykes – Gene is a 73 year old world record endurance runner. Gene took up ultra-running – which is basically anything longer than a 26.2 mile marathon – late in life and holds multiple world records at multiple distances. Join us this week to hear how Gene ran three sub-3 hour marathons at age 70, and how at age 73 he's trying to run a little further – or a little faster – every week, every month, and every year. Gene gives us a fascinating glimpse into the world of extreme endurance and ultra-running, and even shares some great tips for any of you out there crazy enough to take up ultra running after 50.
You can learn more about Gene here:
Instagram – @genewdykes
Facebook – @ gene.dykes.1
Website – www.ultrageezer.com
We discussed the following during this episode:
Maurten Sports Fuel – https://www.maurten.com/
Maurten 320 Drink Mix – https://www.maurten.com/products/drink-mix-320-box-us
Bigfoot 200 Race Website – https://www.bigfoot200.com/
Bigfoot 200 2021 Race Tracker – https://www.bigfoot200.com/2021-live-tracking.html
Click HERE for transcript.