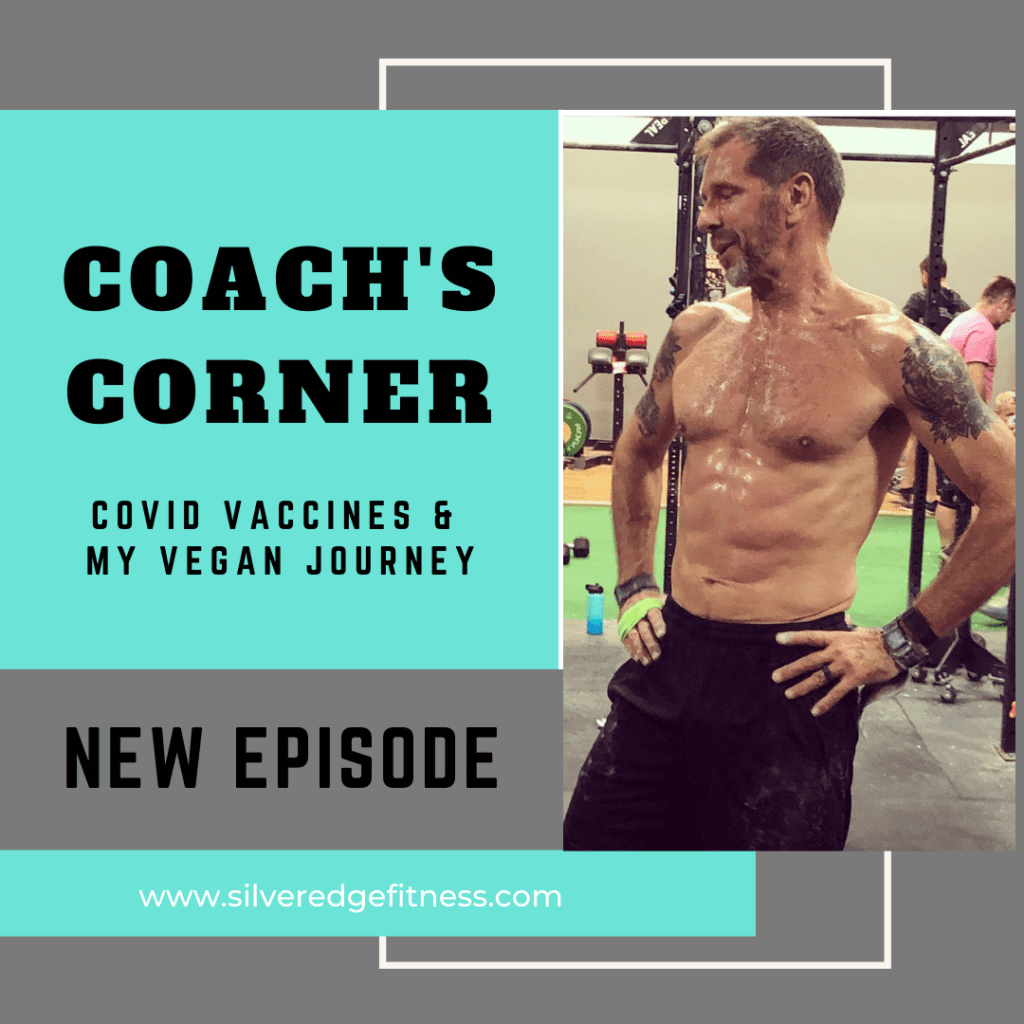 In this episode of the Coach's Corner, I cover several topics. We start out with a bit of a rant on COVID vaccinations and our chronic health crisis, and then I talk about my vegan journey and some of the lessons I learned from that period in my life. I then give an update on how things are going with my client Broc – he's recently experienced some setbacks and is now moving past those and recommitting to getting in the best shape of his life. I follow that up with a book review – this week I review a book titled Starting Strength : Basic Barbell Training by Mark Rippetoe, and then finish up with my key take-aways from some of my recent podcast interviews. Below are the time stamps for each segment in case you want to jump ahead to one of these topics.
2:03 – COVID Vaccinations & Our Health Crisis
13:19 – My Vegan Journey & Lessons Learned
22:22 – Boc Update 2:18
25:37 – Book Review 29:28
27:22 – Podcast Recap 32:33
In this episode we discussed the following resources:
Midlife Mastery Instagram – @midlifemasterypodcast
Click HERE for transcript.