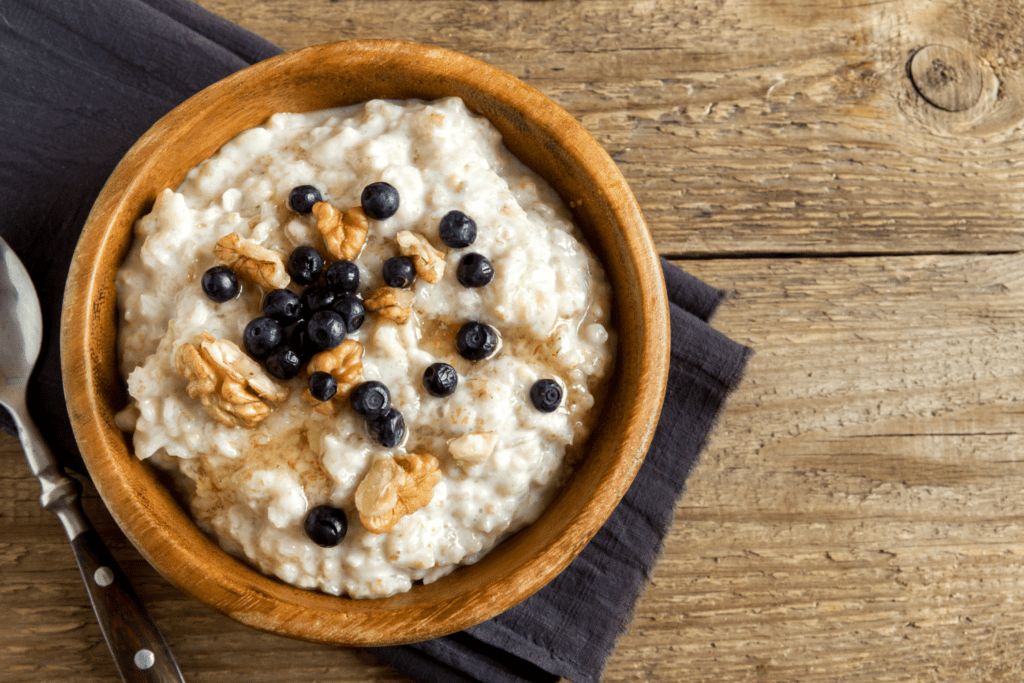 Oatmeal is one of my breakfast staples and is a great meal for endurance athletes or anyone looking to carb up before an intense workout. It's nutritious and delicious… but skip the prepackaged instant crap! Today I'm sharing my favorite way to make oatmeal. It's quick and easy and has one extra step – you'll soak your oats overnight before cooking the next morning.
Ingredients:
1 Cup oatmeal (not instant or quick-cook)
2 Tablespoons of whey or buttermilk
1 Cup warm water
Pinch of salt
1 Cup berries
3 Tablespoons chia seeds
.5 Teaspoon cinnamon
The night before (while you're prepping dinner) mix together 1 cup of warm filtered water and 2 tablespoons of buttermilk in a glass Tupperware container. Mix in oatmeal, cover and let sit overnight (at least 8 hours – up to 24 hours).
The next morning bring 1 cup filtered water to a boil and then add the oatmeal mixture, reduce heat, cover and simmer for 3 minutes. Stir in berries, chia seeds, and cinnamon. Cover and let stand another minute or two.
Makes one large serving (or two small servings).
Nutrition Info for One Large Serving
Calories – 540
Carbohydrates – 86g
Fat – 17g
Protein – 17g
25g Fiber, 11g Sugar
That's all there is to it… try it and let me know what you think!