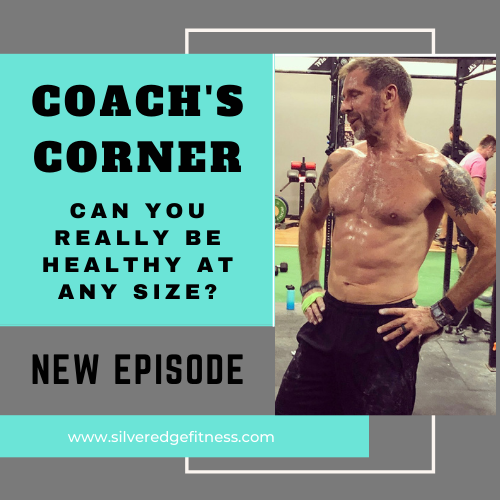 In this week's episode of the Coach's Corner, I start out by announcing my new Facebook group – the Over 50 Lean Body Blueprint – and inviting you to join.  Then I take on the delicate subject of the "healthy at any size" movement, and conclude with a brief discussion of the importance of maintaining a healthy skin microbiome.  The links to all the resources we discussed in this episode are below:
Over 50 Lean Body Blueprint Facebook Group – https://www.facebook.com/groups/3172506236368032
Instagram – @thesilver_edge
Personal Facebook – https://www.facebook.com/kevin.english.1675275/
Self Magazine "Future of Fitness" Issue – SELF's Future of Fitness Issue | SELF
Living Libations Website – https://livinglibations.com/
Remember to use coupon code "silveredge" at checkout to save 10% off your order!
Nadine Artemis Podcast Episode – https://silveredgefitness.com/episode56/