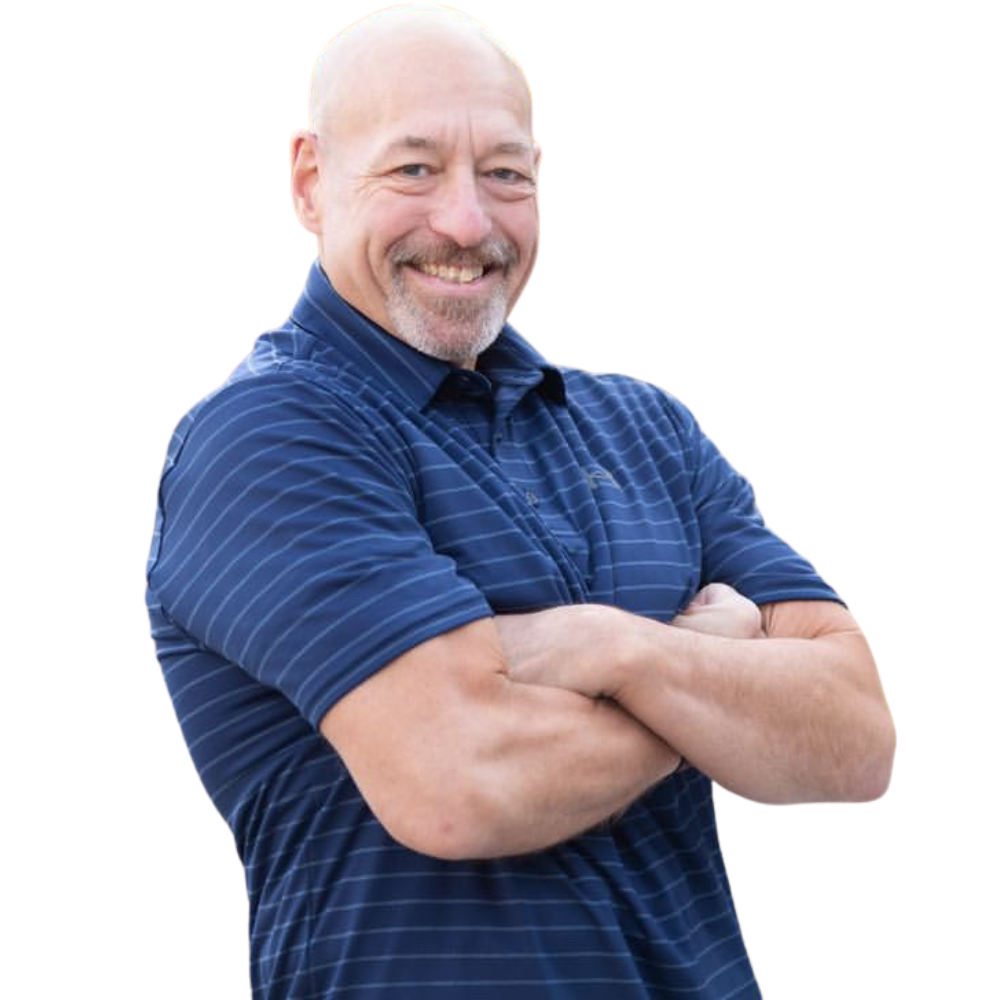 I must admit, I'm a sucker for a good transformation story. I never get tired of hearing how people face great challenges and overcome seemingly insurmountable obstacles. There's just something about stories of facing hardship – of real-life struggles – and coming out the other end a better person. And today's guest is a perfect example of this. He had an active and athletic background – he was the captain of his high school football team – but somewhere in midlife his health took a turn for the worse. He was married, had five kids, a high-pressure job, and he put self-care on the back burner. He was no longer active and was eating what many stressed out parents eat – which is quick and easy – but very unhealthy – meals. And he grew heavier and unhealthier. He stopped weighing himself after he hit 315 pounds. Things were bad, and about to get much worse. He was diagnosed with cancer. But – because this is a transformation story – this tale has a happy ending.
My guest today is Michael Martz. Michael is a personal trainer and fitness coach who specializes in helping men and women over 40 reach their fitness goals and lead a healthy life. Join us as Michael shares his amazing personal transformation story as well as his thoughts and tips on strong healthy aging! You can connect with Michael here:
Website – https://www.martzfitness.com/
Instagram – @martzfitness
Facebook – https://www.facebook.com/MARTZFitness
Email – martzfit50@gmail.com
Sponsor Information – Energy Bits
What the heck is an "energy bit?" Bits are tiny "bits of nutrition" made purely of algae, a sustainable whole food crop endorsed by NASA and United Nations as the most nutritionally dense food in the world. Scientific studies have shown that algae's nutrients improve immune health, gut health, energy, longevity, nutrition and beauty. Swallow or chew a few algae tablets to flood your body with pure, toxin-free nutrition, protein and nutrients you simply can't get from any other food or supplement.
Main website – https://www.energybits.com/
Vitality Bits (50/50 Spirulina/chlorella) – https://www.energybits.com/vitalitybits.html
Use coupon code "silveredge" to save 20% off your order!